Estonian Principals' Delegation Visited SUFE
Onthe 21st of October, Shanghai University of Finance and Economics welcomed agroup of 10 educators from Estonia for their 12 day tour of the university. Thegroup was led by the president of the Confucius Institute in Estonia - MikkKasesalk, who was joined by several education officials and high schoolpresidents.
Atthe start of the tour, the group was welcomed by the vice president of SUFE YaoLing Zheng, international cooperation official Li Hong and the vice presidentof the International Cultural Exchange School Yang Hong. Afterwards, theyvisited two secondary schools in Yangpu district, where they attended Englishand pottery making classes alongside Chinese students. They were also able todiscuss education issues and the newest teaching practices with Chineseteachers.

Inaddition, the delegation also attended a series of lectures regarding Chineseeducation, culture and economics as well as experiencing Chinese Tai Chi, theart of tea, paper cutting and Chinese knots. Furthermore, they had theopportunity to talk to students from Estonia, Kazakhstan and Russia.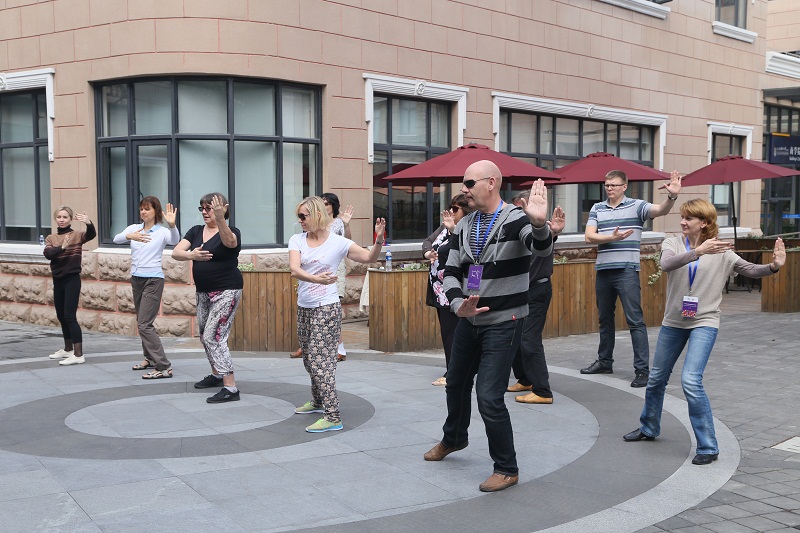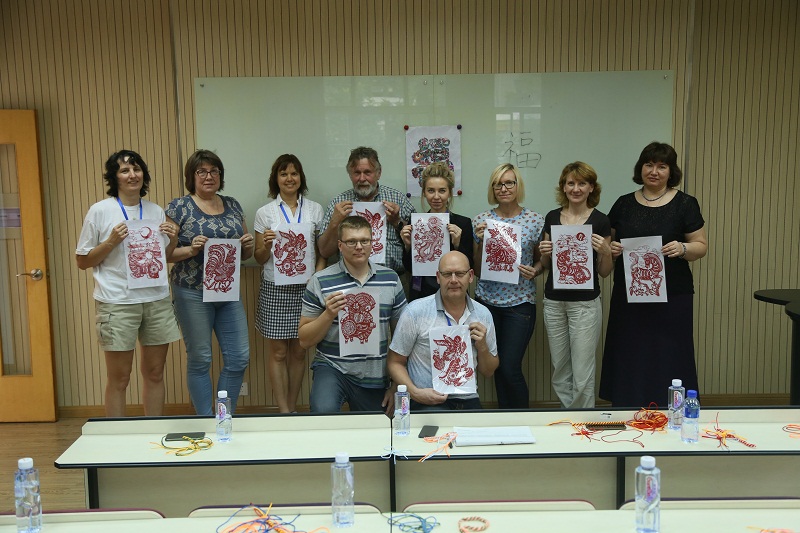 Onthe morning of November the 1st, the tour was successfully completed. On routeback to the airport, the group from Estonia expressed their sincere gratitudetowards SUFE.
Anna Dvorjaninova from the Pae Gymnasiumexpressed that "life in Shanghaiis very fast paced, after just one day, it feels as though four have passed. Itis my first time visiting China, I believe that Chinese people have morepersonal opinions and ambitions than Western people, you won't waste even one second in order to achievetheir goals, and in addition you don't expect anything without working for it. I see thatyou are very independent and free."
Girta Pai from the Mustamae Gymnasiumstated that: "Before coming toChina my dream was to go to Zhouzhuang, but after visiting China I have a newdream which is to become an English teacher in China."
Ms Eili Laas from Peetri School said "I really love Chinese food, when I go backto Estonia I would like to cook Chinese food. I would also like to encourage myEstonian students to study Chinese."
The president of the Narva Language LyceumNadeza Tserkasina stated: "My visit to Shanghai and SUFE has been one of the most meaningfulexperiences of my life, the scale of everything here is enormous. Today we sawa brand new China, a developed China. Every day we encountered countlesssurprises."
Upon meeting thegroup from Estonia, Andry Ruumet from the Estonian Embassy in Shanghai statedthat "Shanghai has millions of reasons to attract youback." Everyone in the groupexpressed their expectations of being able to come back to such a civilizedcountry and such a modern, ever-changing Shanghai.
Publish Date:2015-11-04
Views:

5663